Head of Marketing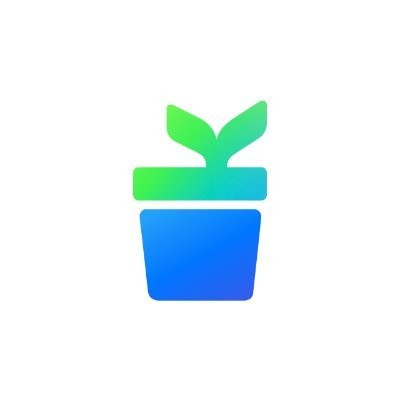 Kueski
Marketing & Communications
Mexico City, Mexico
Posted on Saturday, November 18, 2023
About Kueski
Founded in 2012 with the mission to improve the financial lives of people in Mexico, Kueski has grown to be one of the largest buy now, pay later (BNPL) and online consumer lending companies in Latin America. Kueski provides financial services to consumers and connects the Mexican economy through its innovative product ecosystem. This ecosystem consists of Kueski Pay, the company's BNPL product available online and in-store, and Kueski Personal Loans, a direct to consumer loan product.
The company is frequently recognized for its strong, diverse and inclusive company culture. In 2022, Kueski has been named one of the most ethical companies in Mexico by AMITAI, and one of the best companies for both young professionals and female talent in Mexico by EFY. The company has also been named to CB Insights' Fintech 250 list.
Purpose
For millions of Mexicans, Kueski is synonymous with an opportunity to finance their needs and dreams. As our Head of Marketing, you are responsible for driving marketing strategies and plans to enable the company to grow while becoming a loved brand. You oversee all aspects of marketing, including market research, B2B & B2C marketing, brand management, marketing communications, product marketing, advertising, digital content, social media, promotions, campaigns, and public relations. The ideal candidate is viewed as a highly competent leader who sets the direction for the company's marketing strategies and plan and drives decision making down the organization, ensuring clarity of goals, metrics, roles, and responsibilities. This leader actively drives forward the company mission and culture and the individual is counted on to lead their organization to scale for growth while helping to achieve company-wide objectives.
Key Responsibilities
Strategic Planning: Plan Kueski's marketing strategies and goals; develop marketing plans that are aligned to goals; establish and track metrics. Research and identify market trends and target audiences and develop or adapt marketing plans accordingly; design models that drive decision making for segmentation, customization, orientation, attribution and life of the customers' value optimization and automation; lead the process for the continuous evaluation of trends and adjust strategy to capitalize on shifts in the marketplace. Understand Kueski's business and unit economics to formulate key marketing equations and data driven decisions.
Brand Management: Develop and maintain a strong and consistently loved brand; ensure all messaging and content is aligned to our brand identity across all channels; oversee brand guidelines and ensure brand compliance; drive initiatives that will enhance our brand reputation in the market.
Customer Acquisition: Develop and execute marketing strategies to drive customer acquisition and retention for both B2C and B2B efforts; oversee digital marketing, SEO, SEM, social media, email marketing, content marketing, ATL and other marketing efforts, etc.
Marketing Performance and Analytics: Establish KPIs and metrics to measure marketing effectiveness; provide the ROI on all marketing activities; pull together all analytics and clearly display the value or shortcomings of marketing strategies and plans so that we can pivot swiftly as needed; develop and prioritize initiatives to have the highest potential impact for achieving goals; provide regular reporting to the executive team; develop, evaluate, and manage the marketing budget to ensure resources are allocated in the most effective manner to demonstrably grow our revenue while managing customer acquisition costs.
Leadership: Create an entrepreneurial, startup environment of learning, development, and innovation; adopt and maintain agile marketing practices in which the Marketing team is constantly getting feedback and thinking about and testing new ideas. Build, align, lead, and inspire a diverse, world-class marketing team; establish a bench of marketing leaders; organize, hire, and develop the marketing team to become leaders within cross-functional teams (tribes) working on company-wide goals.
Stakeholder Management: Establish strong and effective relationships across all stakeholders; work hand in hand with Finance, Product, Design, Data, Risk, Lending, Sales, and Customer Operations to develop and align strategies that will increase consumer/merchant acquisition, improve customer experience, optimize conversions, maintain high NPS/LTV results, etc.
Product Marketing: Collaborate with product teams to develop compelling product messaging and GTM strategies, conduct market research to identify customer needs, preferences and product opportunities, drive product positioning, pricing, and competitive analysis to maximize product adoption.
Marketing Operations: Ensure marketing processes and systems are well managed and work seamlessly with our internal platforms as well as sales and customer management systems
Position Requirements
Highly collaborative leader who works exceptionally well across the company with a learning and exploration mindset; can respond to business needs with an ability to execute quickly
Strategic thinker who is highly organized and responsible to move from fluidly from vision to detailed action plans in a dynamic and agile manner
Track record of hiring, developing, leading, and empowering top talent in a marketing organization, taking responsibility for their function to adoption continuous improvement, and innovation with a customer and product-led mindset
Solid experience leading the marketing function in both B2C and B2B environments for a digital product, ideally in the online payments or e-commerce industry in Mexico; experience in working in a high growth, fast-paced technology company
Ability to make thoughtful, actionable and data-driven decisions under minimal structure, and quickly build consensus with senior level internal and external stakeholders; leads with influence and a combination of negotiation and persuasion skills
Exceptional communication skills with ability to convey and explain ideas and detailed plan clearly and confidently
High level of personal and professional integrity and trustworthiness with strong work ethic
Ideally resides in Mexico or truly understands the Mexican consumer market; fluency in written and spoken English and Spanish