Product Director, In-Store Experiences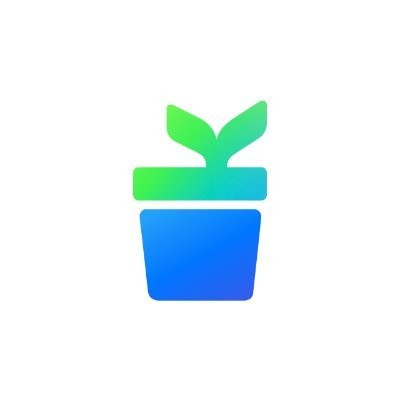 Kueski
Product
Mexico
Posted on Wednesday, October 25, 2023
About Kueski
Founded in 2012 with the mission to improve the financial lives of people in Mexico, Kueski has grown to be one of the largest buy now, pay later (BNPL) and online consumer lending companies in Latin America. Kueski provides financial services to consumers and connects the Mexican economy through its innovative product ecosystem. This ecosystem consists of Kueski Pay, the company's BNPL product available online and in-store, and Kueski Personal Loans, a direct to consumer loan product.
The company is frequently recognized for its strong, diverse and inclusive company culture. In 2022, Kueski has been named one of the most ethical companies in Mexico by AMITAI, and one of the best companies for both young professionals and female talent in Mexico by EFY. The company has also been named to CB Insights' Fintech 250 list.
For millions of Mexicans, Kueski is synonymous with an opportunity to finance their needs and dreams. The Kueski Pay Product team, in charge of Kueski's Buy Now, Pay Later (BNPL) solutions is constantly building innovative ways to help customers find and purchase millions of products from thousands of brands in both Internet and physical stores.
We are seeking a Product Management Director to lead a critical part of our end-to-end shopping journey. As a Product leader at Kueski Pay Shopping, you will combine the ability to deliver long-term shopping value by optimizing on a large set of dimensions of complexity, ambiguity, and scale. You have demonstrated the ability to lead complex technical products and programs by influencing multiple cross-functional teams. In this role you will propose and deliver on ambitious goals and multi-year roadmaps collaborating with other product managers, engineers and engineering managers, designers, program managers, growth specialists, and marketing, and sales managers in order to get value delivered to customers at scale and across the whole customer journey, whether it is a Shopper or a Merchant. You will own and build scalable mechanisms to listen, advocate, and balance the needs of internal Kueski stakeholders and external customers. You will leverage deep analytical skills and high judgment to set priorities and make difficult tradeoff decisions. You will develop and use North Star objectives, key results, and performance indicators to drive the right outcomes. You will earn the trust of your partners and will regularly communicate key decisions, insights, and rationale to Sr. leaders and key stakeholders.
You will put all your talent and expertise in the financial technology sector and e-commerce at the service of Kueski's customers.
Key Responsibilities
Think big about the needs of our customers, and develop innovative shopping experiences that will delight our customers
Define, execute, and evolve innovative shopping experiences working backward from our customer personas, translated into a sound vision, product strategy, and roadmap, rooted in qualitative and quantitative evidence
Work closely with internal teams (Product, Engineering, Design, Analytics, Growth, Sales, Marketing, Customer Support, and others) and external partners to define and drive your product initiatives
Maintain a deep level of understanding of the global Buy Now, Pay Later industry, the payments industry, and the general Mexican market trends around shopping and e-commerce
Continuously ship, test, and learn, leveraging all insights available to drive your decision-making process
Position Requirements
7+ years of professional product management experience in complex and technology-intensive initiatives in the retail, e-commerce, fintech, and payments industries, or a combination of these in the Mexican market
Demonstrated evidence of successful product leadership across cross-functional teams, building sustainable programs and processes around it, and driving end-to-end coordination, from discovery, to design, to development, to testing, and to go-to-market initiatives
Demonstrated experience using analytical insight to drive value and change in a market or industry
Demonstrated experience building, executing, and scaling cross-functional product initiatives and driving them to success through hierarchy and/or influence
Excellent collaboration skills with an ability to work effectively with cross-functional teams, merchant partners, and store staff to achieve common goals
Analytical mindset with proficiency in data analysis and the ability to use insights to drive decision-making and prioritize initiatives
Customer-centric approach with a deep understanding of customer needs and a passion for delivering exceptional experiences
Flexibility and adaptability: Comfortable working in a fast-paced, rapidly changing environment
Excellent general communication skills, both written and oral; professional English proficiency is required
Bachelor's degree in a STEM or business-related field is preferred
Experience using SQL or other analytical tools for conducting data analysis
Experience with customer segmentation, profiling, and targeting
Experience with A/B testing multivariate testing or both