Manager of Product Management - Shared Platform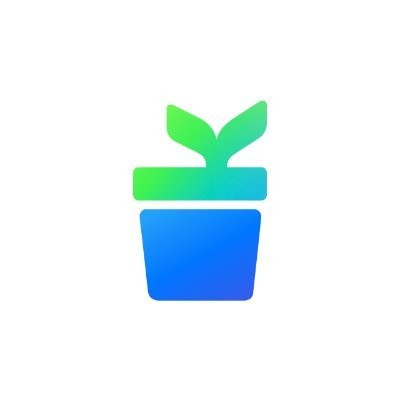 Kueski
Product
Mexico · Remote
Posted on Friday, August 25, 2023
About Kueski
Founded in 2012 with the mission to improve the financial lives of people in Mexico, Kueski has grown to be one of the largest buy now, pay later (BNPL) and online consumer lending companies in Latin America. Kueski provides financial services to consumers and connects the Mexican economy through its innovative product ecosystem. This ecosystem consists of Kueski Pay, the company's BNPL product available online and in-store, and Kueski Personal Loans, a direct to consumer loan product.
The company is frequently recognized for its strong, diverse and inclusive company culture. In 2022, Kueski has been named one of the most ethical companies in Mexico by AMITAI, and one of the best companies for both young professionals and female talent in Mexico by EFY. The company has also been named to CB Insights' Fintech 250 list.
As a manager of product management, your role involves overseeing the product management function within the Shared Platform organization. You are responsible for guiding and coordinating the activities of product managers and ensuring the successful development and launch of products with a specific focus on the technical aspects.
Key Responsibilities
Team Leadership: Manage a team of product managers, providing guidance, coaching, and support. Assign projects and responsibilities, and facilitate cross-functional collaboration with other departments and tribes, such as engineering, design, marketing, and sales
Technical Vision: Help define the technical vision, strategy, and architecture for products. Collaborate with engineering teams to ensure alignment between technical capabilities and product requirements. Ensure clear communication and understanding of technical needs, constraints, and trade-offs
Strategy and Planning: Collaborate with senior management and other stakeholders to define the product strategy, including product roadmaps, and internal customer needs. Develop and refine product management processes and frameworks
Product Development: Oversee the end-to-end product development process, from concept to launch. Work closely with product managers to define product requirements, prioritize features, and ensure timely delivery of high-quality products
Performance Tracking: Define and track key performance indicators (KPIs) for product success. Analyze data and metrics to evaluate product performance and make data-driven recommendations for improvements
Technology Evaluation and Integration: Stay abreast of emerging technologies, tools, and platforms relevant to product development. Evaluate and recommend technology solutions and integrations that can enhance product capabilities, performance, and scalability
Technical Risk Management: Identify and mitigate technical risks associated with product development. Proactively address technical challenges, dependencies, and bottlenecks to ensure smooth and timely product delivery
Quality Assurance and Testing: Collaborate with quality assurance teams to define and implement testing strategies, methodologies, and standards. Ensure thorough testing of products to deliver high-quality, reliable, and user-friendly solutions
Technical Documentation and Training: Oversee the creation and maintenance of technical documentation, including user guides, API documentation, and technical specifications. Coordinate technical training and knowledge transfer to support internal teams and external stakeholders
Position Requirements
A bachelor's degree in a relevant field, such as computer science, engineering, or a related technical discipline
5+ years of experience in product management, preferably in a technical or software-focused environment
Demonstrated experience in leading and managing Product Managers
Strong technical background and understanding of software development processes and methodologies
Proficiency in relevant technologies, tools, and frameworks related to the product's domain (e.g., software development languages, APIs, cloud platforms, databases, etc.)
Familiarity with agile development methodologies, such as Scrum or Kanban
In-depth knowledge of product management principles and practices, including market analysis, product strategy, and roadmap development
Proven experience in driving product development from conception to launch, including requirements gathering, prioritization, and collaboration with engineering teams
Ability to translate complex technical concepts into clear and concise product requirements
Strong leadership skills with the ability to inspire and motivate cross-functional teams towards a common goal
Excellent communication and interpersonal skills to effectively collaborate with stakeholders at all levels, including executives, engineers, designers, and marketing/sales teams
Ability to think strategically and align product plans with business objectives and market trends
Strong organizational and project management skills to ensure timely delivery of products within scope and budget
Agility and adaptability to thrive in a fast-paced and dynamic environment, managing multiple products or projects simultaneously
Proactive mindset with a focus on innovation, staying updated on industry trends and emerging technologies
Location
This role is located in: MX Remote
You´ll love working at Kueski because:
-We have a mission-driven culture focused on customer value, teamwork, humility, and integrity
-Everyone is expected to have role clarity, career growth, and a personal development plan. Feedback and recognition is embedded in our company processes, systems, and practices
-We ensure competitive salary, medical insurance, and wellbeing through ample and flexible time off as well as mental healthcare benefits. Everyone is an owner and eligible for competitive stock options with a company poised for success
-We´re committed to building an inclusive and diverse team and we know this leads to incredible work
Kueski: Where talent excellence improves Mexican lives
#LifeAtKueski #KueskiTalent