Senior Internal Auditor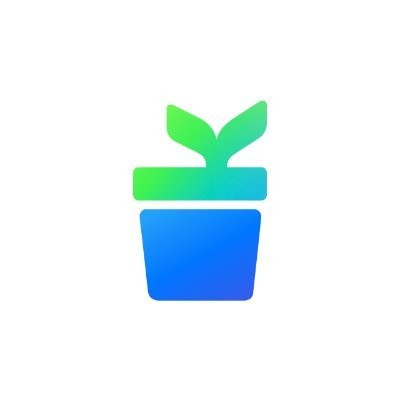 Kueski
Software Engineering
Mexico · Remote
Posted on Wednesday, August 16, 2023
About Kueski
Founded in 2012 with the mission to improve the financial lives of people in Mexico, Kueski has grown to be one of the largest buy now, pay later (BNPL) and online consumer lending companies in Latin America. Kueski provides financial services to consumers and connects the Mexican economy through its innovative product ecosystem. This ecosystem consists of Kueski Pay, the company's BNPL product available online and in-store, and Kueski Personal Loans, a direct to consumer loan product.
The company is frequently recognized for its strong, diverse and inclusive company culture. In 2022, Kueski has been named one of the most ethical companies in Mexico by AMITAI, and one of the best companies for both young professionals and female talent in Mexico by EFY. The company has also been named to CB Insights' Fintech 250 list.
Kueski's Senior Internal Auditor is accountable to the CEO and Board for bringing a systematic and disciplined approach to ensure the company has accurate accounting throughout the year and that the Finance team follows proper procedures and governance processes.
Key Responsibilities
Perform the full audit and controls over financial reliability in compliance with the financial standards followed by the Company (IFRS)
Determine, develop, manage, and conduct a comprehensive annual financial consolidated internal audit plan; managing special audit projects in an ad-hoc manner as needed. This plan should be aligned with the company's objectives
Perform detailed examinations of the company's financial records, transactions, and systems to ensure accuracy, completeness, and compliance with relevant accounting standards and regulations. Identify any discrepancies, errors, or potential fraud and recommend corrective actions
Evaluate the finance, treasury, tax, and accounting internal controls, assessing the effectiveness of the company's internal control systems, including financial reporting and operational processes. Identify weaknesses or gaps in controls and provide recommendations for improvement to mitigate risks
Report findings to the CEO and board at least once a year or as soon as any finding arises. Prepare comprehensive audit reports summarizing findings, recommendations, and action plans. Present these reports to the CEO and board, highlighting any significant issues or risks that require their attention. Ensure timely communication of audit results and follow-up on the implementation of corrective actions; as well as providing recommendations to improve accounting accuracy and compliance
Obtain, analyze, and evaluate accounting documentation, reports, data, charts, etc.
Act as an objective source of independent advice to ensure validity, legality, and goal achievement
Conduct follow-up financial audits to monitor management's interventions
Maintain and share knowledge of the fintech sector, financial rules, regulations, best practices, tools, techniques, and performance standards
Coordinate financial audit requests with external auditors and other team members, perform testing, facilitate meetings, and evaluate deficiencies
Position Requirements
Proven knowledge of financial auditing standards and procedures, laws, rules, and regulations; knowledge of IFRS/international accounting standards
Proven experience as an Auditor in Mexico; at least 7 years of mixed experience at a major accounting firm and in internal audit at an established company
Proven experience working with companies with a holding in the US
Sound independent judgment and superb standards of integrity and professionalism; ability to navigate the relationship between organizational reporting lines and sharing a separate opinion to the CEO and Board (as needed)
Advanced skills in MS Office and Google Suite, accounting software, and databases
Ability to manipulate large amounts of data to compile complex reports
High attention to detail and excellent analytical skills
Knowledge of corporate governance best practices is a plus
Bachelors' degree in Accounting
Fluency in both Spanish and English
Location
This role is located in: MX Remote
You´ll love working at Kueski because:
-We have a mission-driven culture focused on customer value, teamwork, humility, and integrity
-Everyone is expected to have role clarity, career growth, and a personal development plan. Feedback and recognition is embedded in our company processes, systems, and practices
-We ensure competitive salary, medical insurance, and wellbeing through ample and flexible time off as well as mental healthcare benefits. Everyone is an owner and eligible for competitive stock options with a company poised for success
-We´re committed to building an inclusive and diverse team and we know this leads to incredible work
Kueski: Where talent excellence improves Mexican lives
#LifeAtKueski #KueskiTalent