Senior Technical Program Manager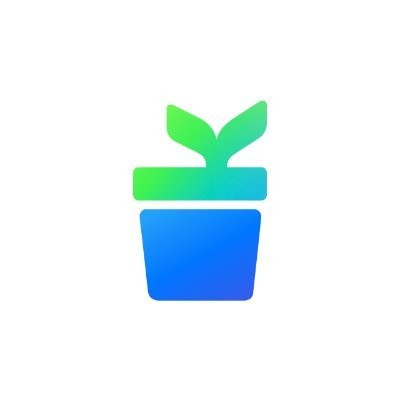 Kueski
IT, Operations
Mexico · Remote
Posted on Saturday, August 5, 2023
About Kueski
Founded in 2012 with the mission to improve the financial lives of people in Mexico, Kueski has grown to be one of the largest buy now, pay later (BNPL) and online consumer lending companies in Latin America. Kueski provides financial services to consumers and connects the Mexican economy through its innovative product ecosystem. This ecosystem consists of Kueski Pay, the company's BNPL product available online and in-store, and Kueski Personal Loans, a direct to consumer loan product.
The company is frequently recognized for its strong, diverse and inclusive company culture. In 2022, Kueski has been named one of the most ethical companies in Mexico by AMITAI, and one of the best companies for both young professionals and female talent in Mexico by EFY. The company has also been named to CB Insights' Fintech 250 list.
As Senior Technical Program Manager, you will lead and execute complex programs aimed at enhancing and optimizing the integration of systems and processes for the business relationship with our enterprise partners. You will collaborate closely with cross-functional teams, both within our organization and with partners, to ensure seamless integration of our solutions into their ecosystems.
Technical Program Managers are familiar with having to constantly balance between empowering the rapid growth of a startup and the demands of working with digital products in the fintech industry to drive execution of technical work across teams. The ideal candidate is comfortable collaborating with different teams to accomplish organizational goals. Additionally, the ideal candidate is a promoter of operational excellence and helps teams to thrive by constantly making informed decisions that consider tradeoffs while pushing the team to follow and improve practices.
Key Responsibilities
Collaborate with enterprise stakeholders to understand their customer support related challenges and requirements, and translate them into actionable technical program plans, keeping customers at the center of focus at all times
Lead end-to-end program management, including defining project scope, goals, and deliverables in collaboration with various teams
Drive the execution of multiple concurrent initiatives and projects, ensuring adherence to timelines, budgets, and quality standards
Identify and mitigate potential risks and roadblocks, making strategic decisions to keep everything on track
Foster strong relationships with enterprise partner teams to facilitate effective communication and alignment on goals and metrics
Act as a liaison between our company and partners, facilitating the exchange of information and updates
Champion innovation by identifying opportunities for process improvements and technical optimizations
Provide regular program status updates to senior leadership and stakeholders, highlighting achievements, challenges/riks, and future plans
Collaborate with technical and business teams in the analytical stages of initiatives, helping the team to estimate complex business requirements and translate them into technical requirements
Document, organize, and drive delivery of a diverse set of business and technical requirements and apply business understanding to evaluate trade-offs and make informed decisions
Monitor, and report status on the project from initiation through delivery, serving as program or project leader to ensure the effective execution of agreed upon plans; define and track business requirements in JIRA, lead standard Agile ceremonies (daily stand-ups), and identify and communicate obstacles and risks
Support and promote best practices for teamwork; assign and monitor work of team members while reporting to leadership as well as other key stakeholders on a regular basis
Manage the feedback process of projects, conducting regular retrospectives and applying relevant learnings; identify and promote areas of improvement for deliverables, practices and processes such as identifying and prioritizing tech debt
Position Requirements
5+ years experience in technical program management, working on complex projects with cross-functional teams
Strong knowledge and understanding of enterprise business needs with the ability to establish and maintain a high level of trust and confidence with senior-level internal stakeholders
Strong experience in digital products and software development process models as well as the ability to blend Agile and traditional project management principles in the right proportions to fit a project and business environment
Deep expertise as a scrum master, or leading complex programs using Agile and similar methodologies; experience with JIRA and other Agile tools & techniques to manage technology programs
Ability to collaborate in an interdisciplinary team to ensure customer satisfaction and the on-time completion of the project deliverables within defined constraints
Entrepreneurial mindset with exceptional problem-solving skills and the ability to thrive in a fast-paced and dynamic environment
Exceptionally organized with an attention to detail
Strong analytical and critical thinking skills
Fluency in English and Spanish
Location
This role is located in: MX Remote - Preferible living in Mexico City
You´ll love working at Kueski because:
-We have a mission-driven culture focused on customer value, teamwork, humility, and integrity
-Everyone is expected to have role clarity, career growth, and a personal development plan. Feedback and recognition is embedded in our company processes, systems, and practices
-We ensure competitive salary, medical insurance, and wellbeing through ample and flexible time off as well as mental healthcare benefits. Everyone is an owner and eligible for competitive stock options with a company poised for success
-We´re committed to building an inclusive and diverse team and we know this leads to incredible work
Kueski: Where talent excellence improves Mexican lives
#LifeAtKueski #KueskiTalent