Product Manager IV (Fraud)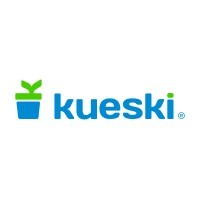 Kueski
Accounting & Finance, Product
Mexico · Remote
Posted on Thursday, April 27, 2023
Kueski is the largest online consumer lender in Mexico. We allow Mexicans to purchase wherever they want through our BNPL platform or our personal loans. We are a customer centric and product led company where the most important thing is what we offer to our users. However, technology and data are in our heart so we can provide loans to our customers and have them safe. This is the reason why we are looking for a Fraud Lead in the Product team that helps us to build the next level of our service. Wherever you are we will find you!
As Product Management, Fraud, you'll manage not only the experience that our consumers and merchants will have when we evaluate them but also the nitty gritties of our internal products to prevent, mitigate and detect fraud. You'll work closely with other Product leaders and primarily with engineering, machine learning engineers, data scientists and design teams to build fraud experience and services through agile development and collaboration in defining and executing the strategy to achieve short, mid, and long term goals.
This is a key role in the team in Kueski´s continued growth that will impact the services and products delivered internally as well to our merchants by automatizing processes and creating, improving fraud solutions.
Position requirements
5 years of product management
2 years in a leadership role in product management
3 years working on fraud detection and management, preferably in a product role
Experience working for a startup or in a fast-paced and agile development environment
Technical knowledge to be able to debate and scale complex solutions with data science, data engineering and engineering teams
Solid financial background with experience in fraud prevention, detection and mitigation
Education: Bachelor's degree, preferably in Finance, Statistics, Industrial Engineering, Economics, Computer Science or a related field; MBA or other advanced degree may be an advantage. Kueski is an inclusive company, we also consider knowledge acquired by self-taught sources
Fluency in English is required
Key Responsibilities
Documents strategy in a clear and synthesized way and disseminates it across the organization, including strategic phasing and key risks
Understands competition, P&L dynamics and engineering constraints to define fraud products that also optimize value for Kueski
Deeply understands customer segments and designs fraud products that have a clear and compelling value proposition for them
Communicates and articulates fraud product strategy, being able to influence and build consensus with limited support.
Clearly articulates the most ambiguous problems in the industry and relates them with possible opportunities for fraud solutions in Kueski
Prioritizes work across projects and people
Builds a culture of continuous feedback
Builds alignment with all cross functional partners to transform initiatives and epics into our product roadmap
Leadership competencies
Regularly participates in and supports initiatives outside of the main area of responsibility
Actively involved in identifying opportunities for fraud product capabilities to improve and scale processes
Improves how their team functions and solves cross-team challenges and conflicts
Autonomously navigates and discusses product matters with compliance, finance and support teams, making sound trade-offs
Develops well informed opinions and can debate persuasively without being defensive or combative
Considers the impact of own actions and external influences on teams
Proposes and sponsors initiatives, guiding others
Leads recruiting efforts
Takes full responsibility for their team in all aspects
Supports and motivates team members, keeping team morale high while meeting business goals
Leverages product governance to foster clarity, alignment and collects senior inputs in a timely manner