Senior Director of Customer Operations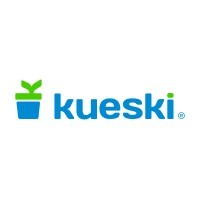 Kueski
Customer Service, Sales & Business Development, Operations
Mexico · Remote
Posted on Sunday, April 16, 2023
Purpose
The Senior Director of Customer Operations ensures Kueski fulfills our brand promise by creating a culture of delighting our customers and driving exceptional customer experience. This key leader helps us shift from traditional customer service to solving customer problems through data-driven insights that improve our products. This role is responsible for all aspects of our customer operations such as customer service for B2C and B2B channels, collections, back office, fraud prevention and leads strategies to meet business objectives. Key
Responsibilities
- Represent the voice of the customer and influence internal stakeholders by promoting a customer-centric mindset across the companyLead, develop, retain, and scale a high-performing team that cares about our customers and continuously improves overall customer experience.
- Define and improve customer related OKRs and and deliver on customer service metrics such as NPS, CSAT, CES, etc.
- Stay ahead of industry developments and apply customer success best practices to areas of improvement.
- Proactively identify and implement strategic changes through data insights in the team to generate efficiencies and drive better customer experience while ensuring teams adhere to compliance and regulatory requirements.
- Drive customer lifetime value by working closely with Data, Design, Product and other teams to define the customer journey, analyze & evangelize customer insights, and help drive product improvements that solve customer needs and fulfill the desired customer journey.
- Properly resources management, leading the initiatives to optimize the capacity and accomplish budget goals.
- Design and implement processes to improve cash flow and reduce receivables.
- Work with the Customer Operations B2C and B2B channels leadership to ensure cross functional experiences for our customers and merchants-
Position Requirements
- Minimum 8 years of management experience with demonstrated leadership in customer service (operational planning, service delivery, collections, back office operations) and ideally in technology driven financial services companies.
- Experience building and managing a large and cost-effective customer operations team in a fast-paced, dynamic environment with proven experience scaling B2C and B2B customer service operations through automation and customer experience journeys.
- Familiarity with process re-engineering and applying different business models (e.g., outsourcing) to create the greatest efficiency and effectiveness for customer and for the company.
- Leadership skills including the ability to develop strategy and align the day-to-day execution of the company's top objectives and ensuring these objectives are well communicated to the team.
- Ability to build and rapidly evolve customer service programs with a true love and understanding of customers
- Strong analytical skills and business acumen; strong quantitative analysis skills with the ability to recommend and make data-justified business decisions-
Very organized, with an affinity for processes and documentation; program and project leadership with experience applying agile methodologies.
- Excellent communication and negotiation skills with diverse stakeholders and conflict resolution skills with excellent problem solving ability in a complex situations.
- Track record of developing and mentoring talent and building and motivating high performing teams